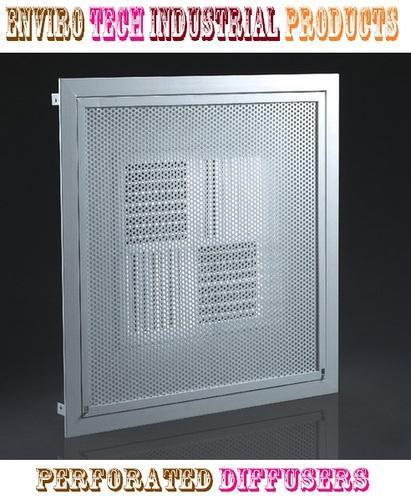 Product Description
Perforated Diffusers

Perforated Diffusers are implemented using frame with flat frontal face of 30mm and inner leaves of aluminium sheets connected by means of metal screws with the frame. Recommended along with exhaust fan installation louvers to open when fan is in operation at duct branches. Designed to prevent rain penetration. Standard or non-standard sizes also available.

Application:

Air expelling in air conditioning, ventilating and heating systems.

Mounting:

Overlapped in the wall by means of visible screws.

Standard Finishes:

Available in natural aluminium, anodized or powder coated in standard RAL white colours.

Other Information
Pay Mode Terms: T/T (Bank Transfer)
Yes! I am interested