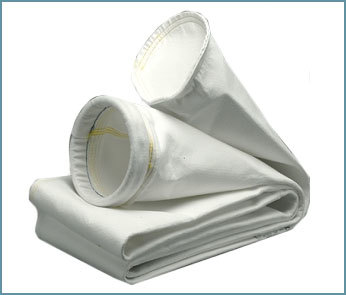 Reverse Jet Filter Bag
Product Code : 85
Product Description
Reverse Jet Filter Bag

Reverse Jet Filter Bag and Reverse Jet Bag Filter from us. The range of reverse jet filter units are designed to cater for more specialist dust that cannot be handled by the standard Shaker Type Filter systems. Reverse jet / reverse pulse units are normally required where a constant air volume is needed without possibility of the equipment being shut off for cleaning. To achieve this maintenance of the designed air volume at pre-determined intervals a burst of compressed air is released from the reservoir on the unit inducing a shock wave and short back flow of air into the cartridges or bags. This breaks free the dust cake formed on the outer surface of the cartridge or bag, allowing this to then freely fall into the hopper at the base of the unit. This is all controlled automatically with an electrical panel mounted on the unit.
To cater for the wide variation of air volumes encountered in these types of systems we are able to offer a variety of fan options, which can be mounted either directly on the units or at floor level adjacent to the units. Alternatively, the units may be provided without fans for incorporation into either existing systems or fitting with free issue fans. Our engineers are at hand to select the correct fan for your particular requirement when necessary or at anytime for assistance.